Innocent Souls
Materials : Mammoth tusk, gold, wenge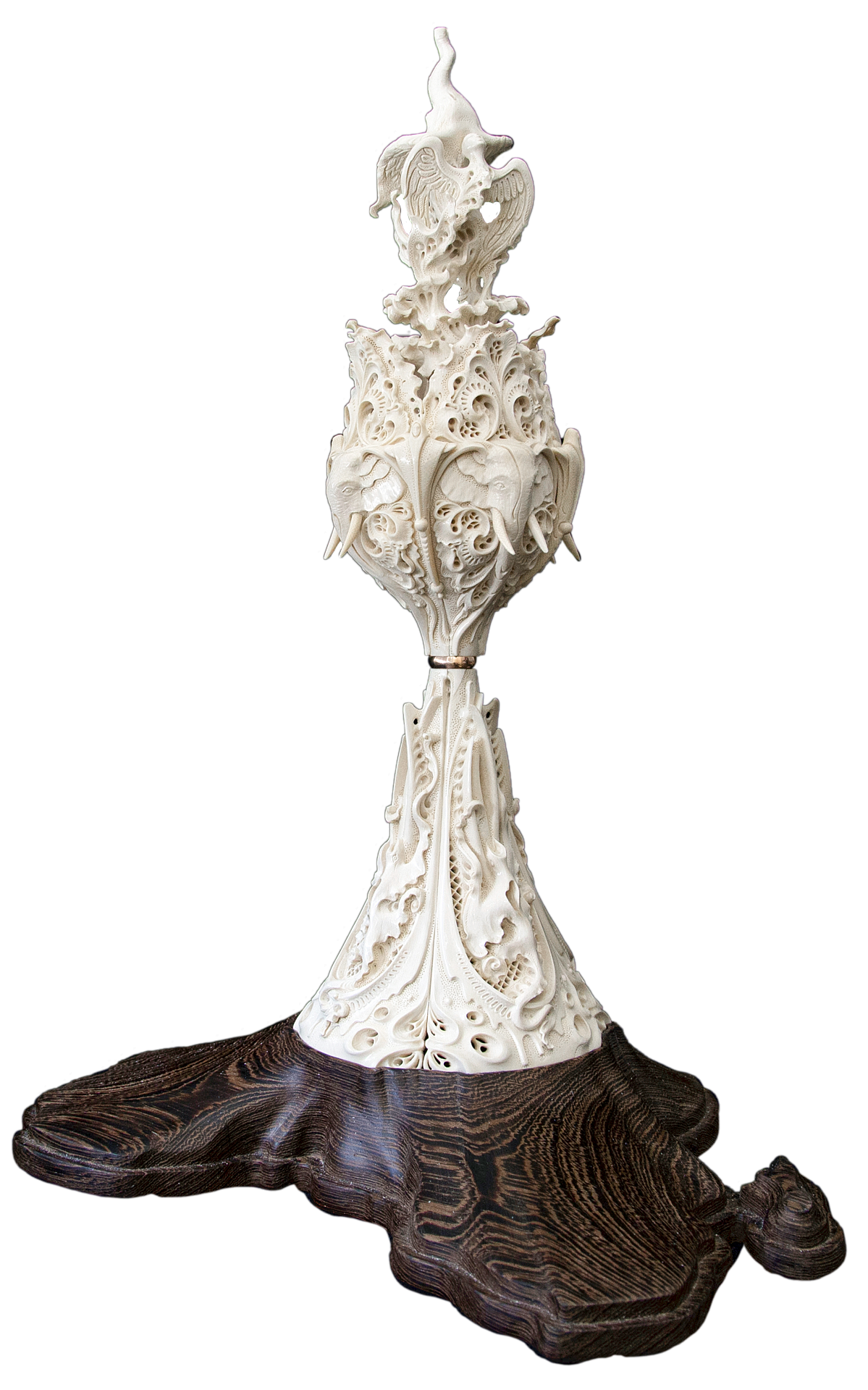 The sculptural composition "Innocent Souls" is a story about elephants and poachers, about caring and human greed. This is a story telling about the reality and the harsh realities of the world.
The composition is made in the form of a fantastic flower, which is passionately beautiful and at the same time tragic.
The pedestal resembles the African continent by its silhouette, and the sawn-off tusks composed of a pyramid smoothly pass into the base.
There are elephants and stylized conditional figures of people - defenders that join hands on a blossoming bud.
The souls of the dead and dead elephants soar from the bud in a wonderful glow, protecting them, the people.
The wings of angels emphasize the ease of intertwined souls in the dance. Here, purity and light, harmony and connection of innocently ruined souls...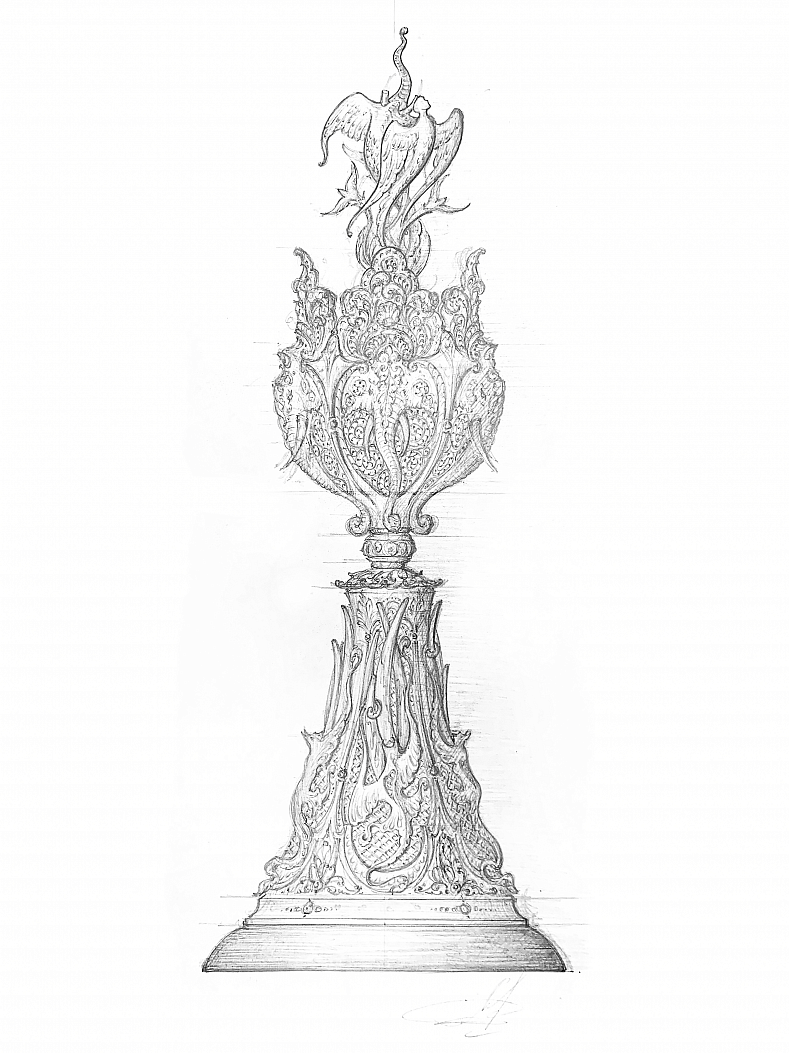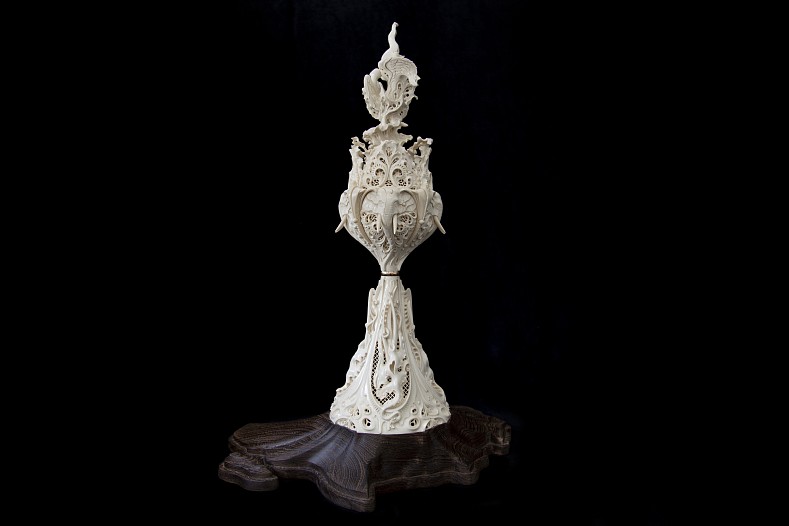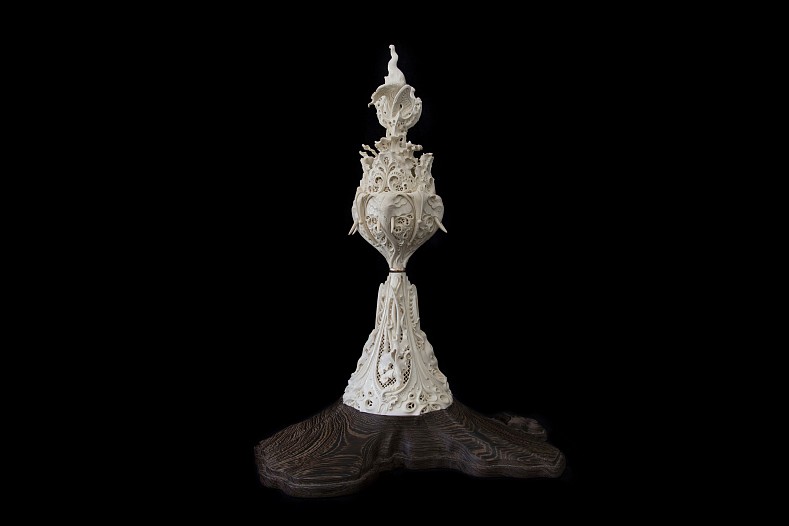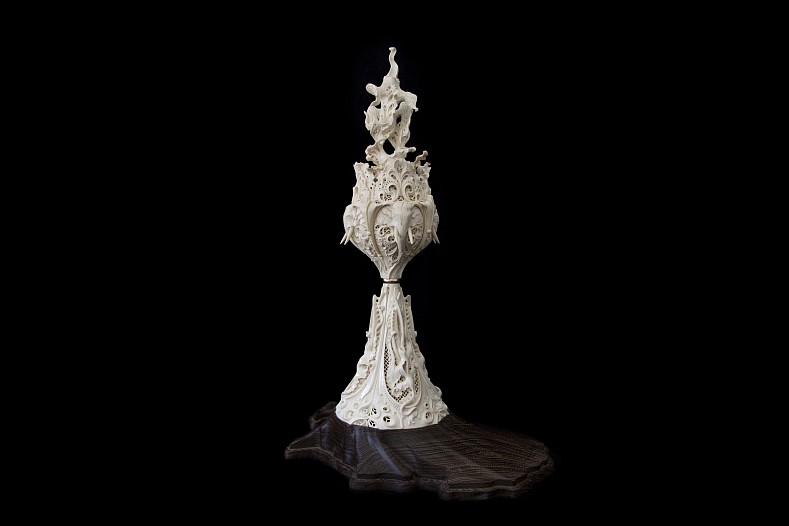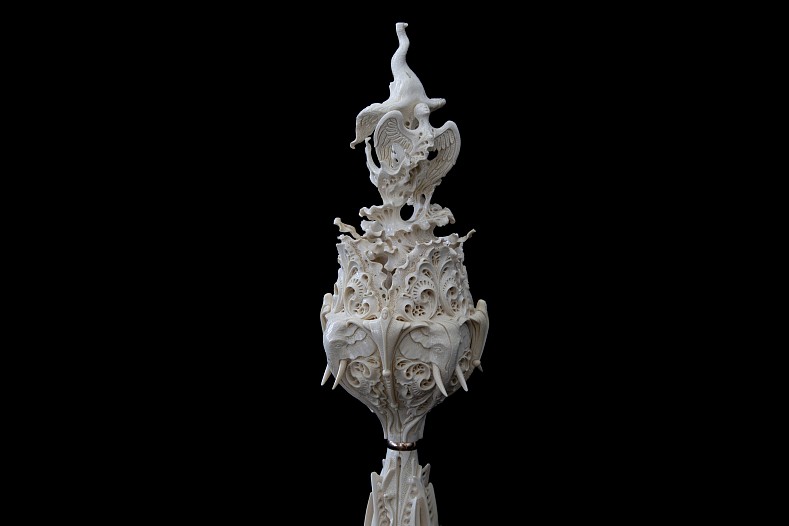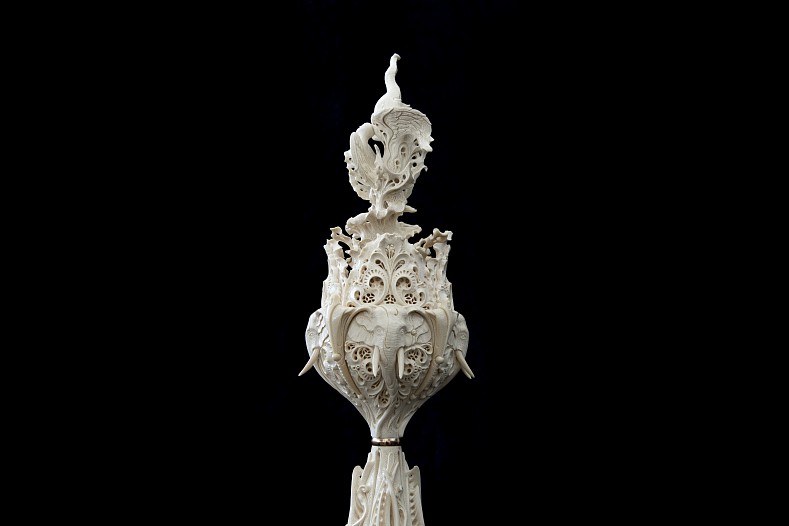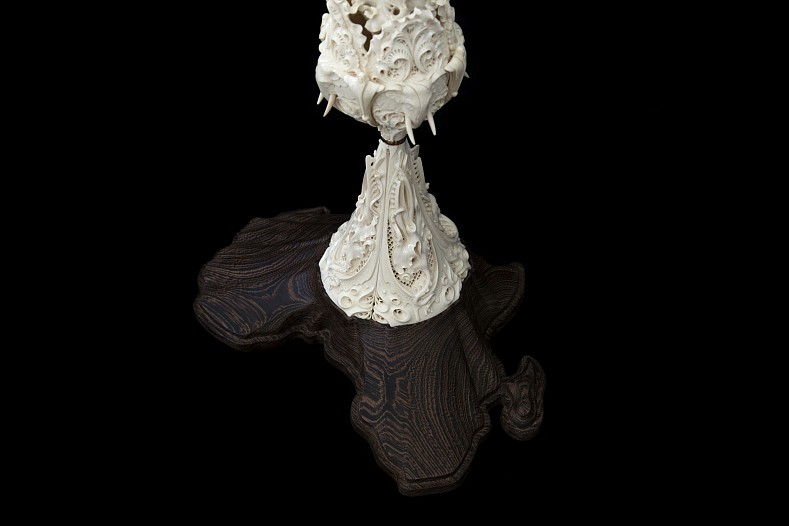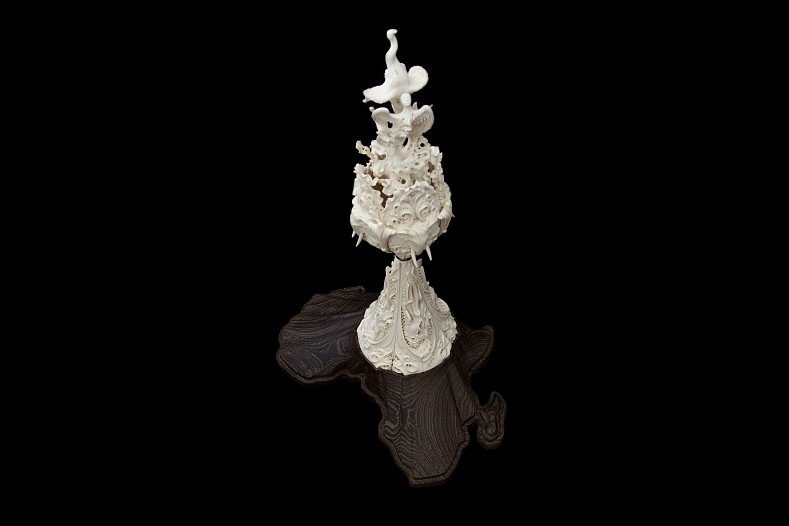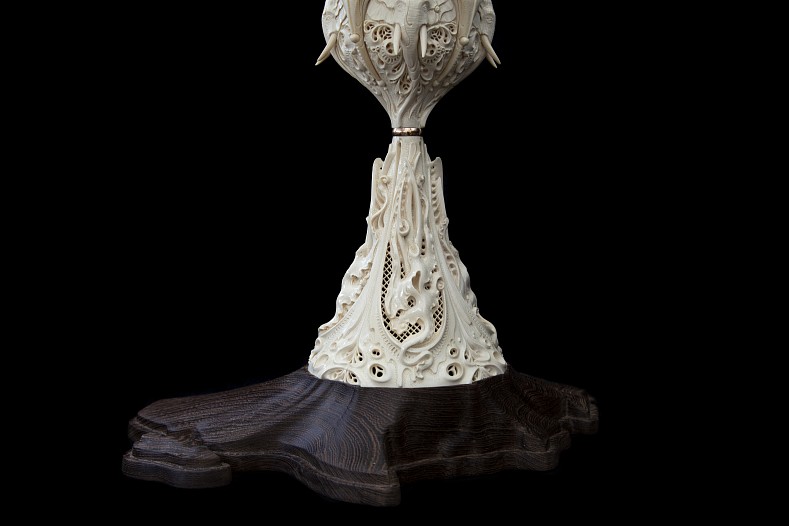 Product Registration
Each Notivory product purchased has a number that guarantees authenticity. Register a number on the site to become part of the community