October 14, 2019
Putin gave Saudi crown prince a mammoth tusk item
Russian President Vladimir Putin presented the crown Prince of Saudi Arabia Mohammed bin Salman al Saud "highly artistic product of mammoth Tusk," said RIA News press Secretary of the head of state Dmitry Peskov.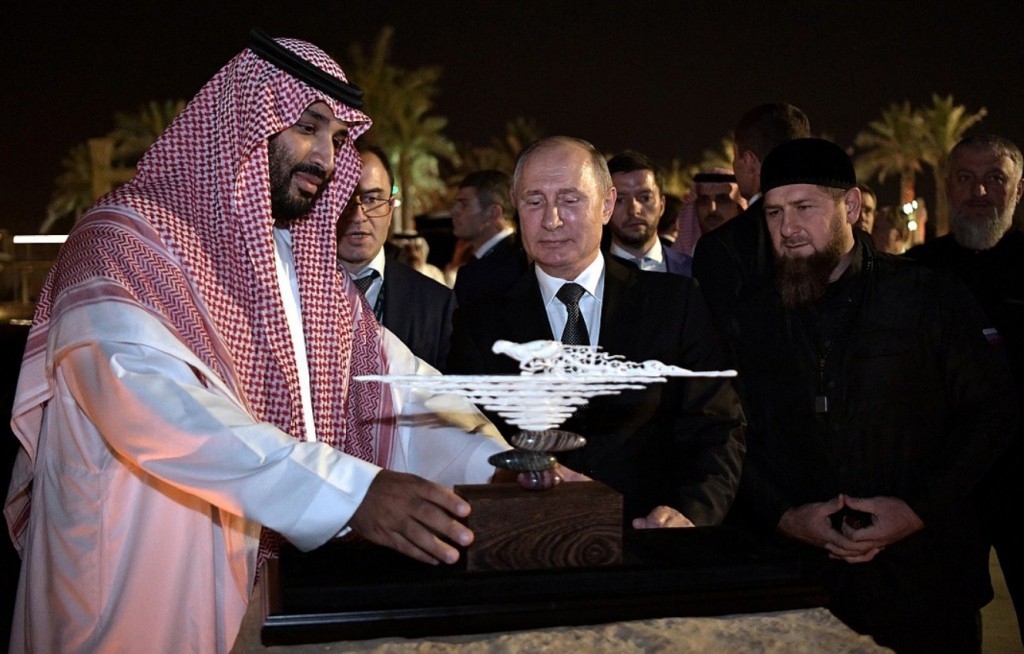 The Russian President is on a state visit to Saudi Arabia on Monday and has held meetings with king Salman bin Abdulaziz and crown Prince Mohammed bin Salman.
"Putin presented the crown Prince of Saudi Arabia with a highly artistic piece of mammoth Tusk," a kremlin official said. He did not specify what the gift was, saying only that it was "very beautiful."
"The group that makes such products from mammoth tusks, took up this business after the world banned all trade in ivory, so the project is called" Notivory" - not ivory, " explained Peskov.
He noted that " part of the proceeds the company directs in support of various funds, including in Russia, which help in breeding endangered species in various sanctuaries and reserves." The press Secretary of the Russian leader also noted that there are a lot of mammoth tusks in Yakutia.
Source: РИА НОВОСТИ
Read more
November 29, 2019
The contest "Best jewelry of Russia" in the exhibition "JUNWEX Moscow 2019" surprised members of the Supreme expert Board of the Program "Jewellery Russia" a great variety of approaches to the design shown jewelry enterprises, but also new forms of developing and delivering creative products.