November 18, 2019
Rare type of sculpture and decoration of mammoth Tusk
Among the works of Notivory Art— men's and women's bracelets with decorative elements of mammoth bone, jewelry frames for glasses and other accessories using the Tusk, sculptural compositions of mammoth Tusk inlaid with precious stones and metals. Also among the works of the brand there are accessories from other rare materials of natural origin, but still it is the mammoth Tusk that can be called a specialization of the jewelry house.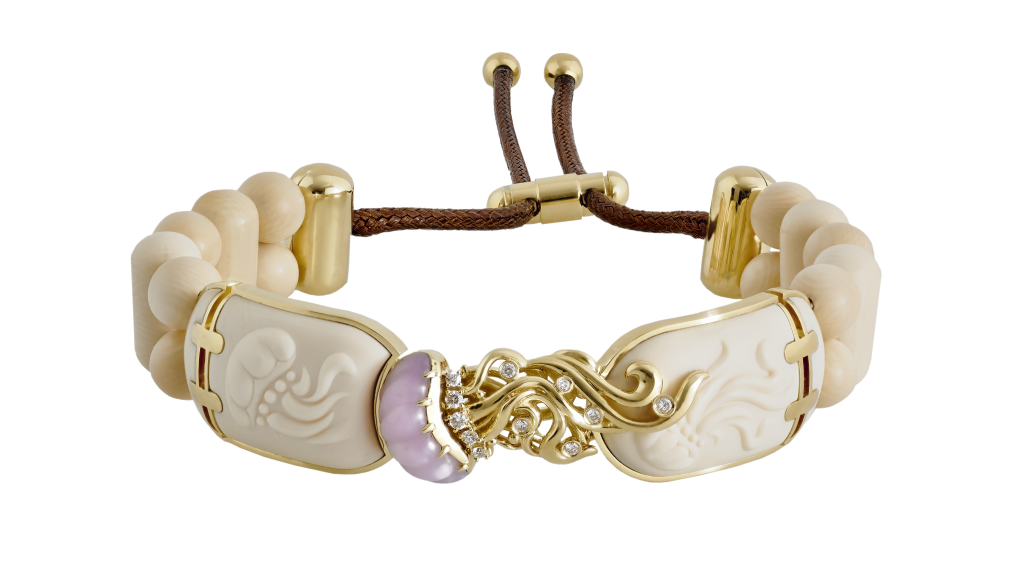 The style of works is diverse. There are more traditional plot to the art of carving sculptures, such as Cup Arkhar from a mammoth Tusk with gold and diamonds on a stand in wenge wood or sculpture of a far Eastern leopard from the same materials with complex work on Tusk. There are also those whose subjects are more unexpected for this material— for example, "Medusa", looking closely at which you can see a female figure, or the sculpture "Ocean", which seems to be an abstraction, despite the recognizable outlines of sea inhabitants.
Read further
Source: Коммерсантъ
Read more
November 29, 2019
The contest "Best jewelry of Russia" in the exhibition "JUNWEX Moscow 2019" surprised members of the Supreme expert Board of the Program "Jewellery Russia" a great variety of approaches to the design shown jewelry enterprises, but also new forms of developing and delivering creative products.