September 2, 2022
Mom Dad Party 2022 in Izmailovsky Park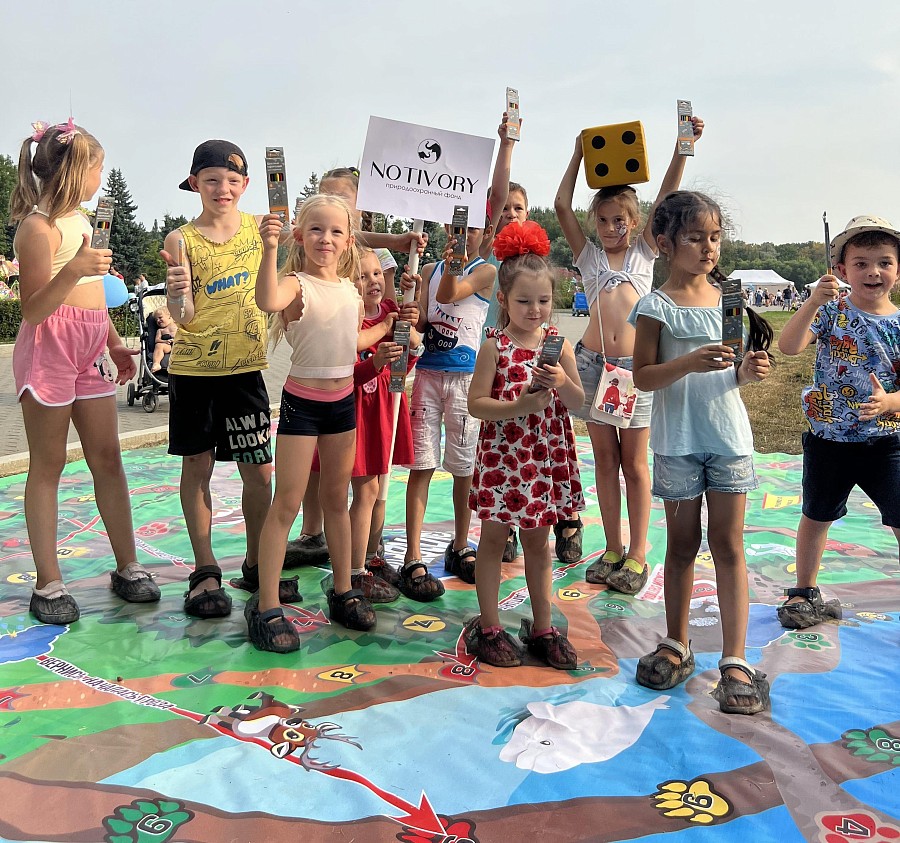 Last weekend, the Notivory team took part in the Mom and Dad Party 2022 family festival in Izmailovsky Park.
The children and their parents who came to the event had fun all day and participated in useful master classes for every taste: dancing, sports, needlework, speech development, motor skills, sensory organs.
"MamaPapaPati" is an environment for communication, gaining knowledge and supporting family values. To become a part of this wonderful day, our Team arrived in
Izmailovsky Park
with the game "Zapovedano" and gathered young nature lovers around them to not only enrich their knowledge about wildlife, but also to test their acting abilities.
During the game, the guys answered questions, received a point for each correct answer, and performed a funny, and sometimes very funny task of the presenter for each incorrect answer. All participants of the game received memorable prizes from the Notivory Foundation and a charge of positive emotions.