October 8, 2021
The Environmental Fund Notivory presented educational games with an environmental focus to children from low-income families in the village of Sima, Yuryev-Polsky District, Vladimir Region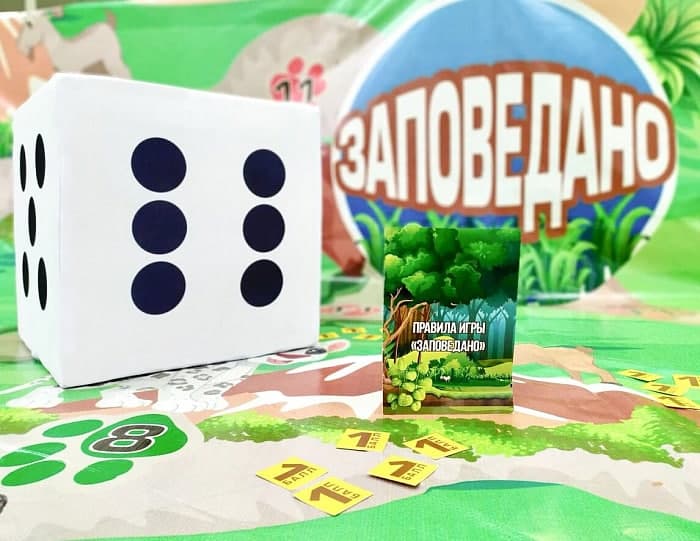 The ecological and educational game "Zapovedano" was developed by the Notivory Environmental Foundation together with the state Natural Biosphere Reserve "sAyano-sHushensky". The game is educational in nature and is aimed at improving the ecological culture of the younger generation and their level of knowledge about specially protected natural territories of the country. "Reserved" is dedicated to the flora and fauna, unique natural objects, as well as the cultural and historical heritage of the protected territories of Russia. During the game, participants will be able to consolidate their knowledge about the riches of protected areas of our country and learn a lot of new and interesting things.
"The game is the most convenient and effective way to gain knowledge for a child. Eco-parks will not only allow you to learn a lot about our Land, but also contribute to expanding the possibility of socialization of children who find themselves in a difficult life situation," the Notivory Foundation noted.
The administration of the Simskoye municipality of the Yuriev-Polsky district of the Vladimir region expressed gratitude to the Foundation for its contribution to the formation of the ecological culture of the younger generation.
*SImskoye rural settlement occupies the north-western part of the Yuryev-Polsky district, bordered on the north by the Ivanovo region, on the west by the Yaroslavl region. About 1,500 people live in the village of Sima.
Read more
November 19, 2021
You and I are of the same blood
Coronavirus affects not only people, but also animals. Which of them becomes his victims more often than others and what does it threaten others?