September 3, 2021
The Notivory Foundation made a gift to the children of doctors of the multidisciplinary hospital No. 52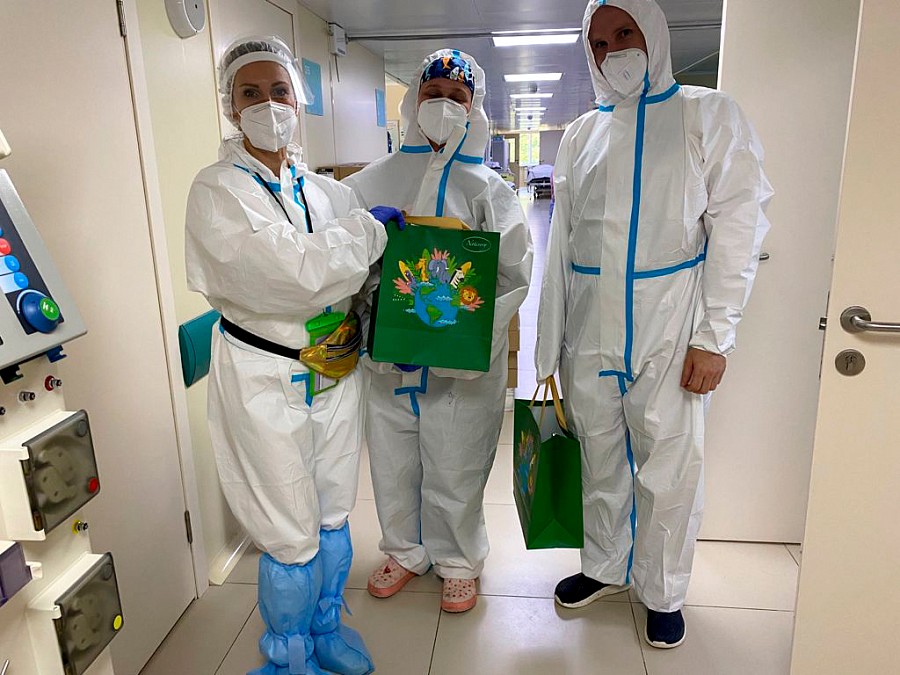 Seventy-two working hours and one day off a week — this is the schedule of doctors in covid hospitals and hospitals. In the" pre-crisis " times, medical staff managed to spend time with their families and children, but the pandemic, the waves of coronavirus and a large number of patients in need of urgent care made their own adjustments to their usual lifestyle. More than a year ago, all the forces of doctors were thrown into the fight for people's lives. Despite the periods of decline, with a sinking heart and still in full "combat readiness", the medical staff of GKB No. 52 continue to treat patients with Covid-19.
The Notivory Foundation expressed gratitude to the doctors for their heroic work and presented gifts to the children of the employees.
Medical workers today are the main people of our country. A busy work schedule forces them to devote less time to their family, devoting themselves to the profession and to a truly noble, and sometimes selfless cause – taking care of the health of the population.
The Foundation focused on the complexity of the work of doctors, trying to support the microclimate of families and strengthen children's understanding of how important the work of their parents is.
The gifts given to the children are educational in nature, among them: an encyclopedia, coloring books, drawing supplies and the game "Reserved", which was developed by the Foundation together with the Sayano-Shushensky Reserve. The gift is aimed at enriching the knowledge of the younger generation in the field of ecology, protected areas of Russia, endangered animals and the biodiversity of the planet as a whole. In addition, it is intended to draw attention to the environmental situation, the situation of which has worsened with the arrival of Covid-19, and to teach children to take care of their planet in a convenient and most effective form of play for them.
The employees of the Foundation are sure that the presence of educational games and educational books can attract the attention of children, it is useful to take their time waiting for parents and have a positive effect on the upcoming academic year.
The Company "Vorgol" also took part in the charity event, handing over natural bottled drinking water for individual use to the employees of the hospital of the State Clinical Hospital No. 52.
The Notivory Environmental Foundation plans to hold a second charity event and visit the employees of the hospital of the State Clinical Hospital No. 52 at the end of September.