August 30, 2022
The final event of the X Wildlife Festival «My Snow Leopard» took place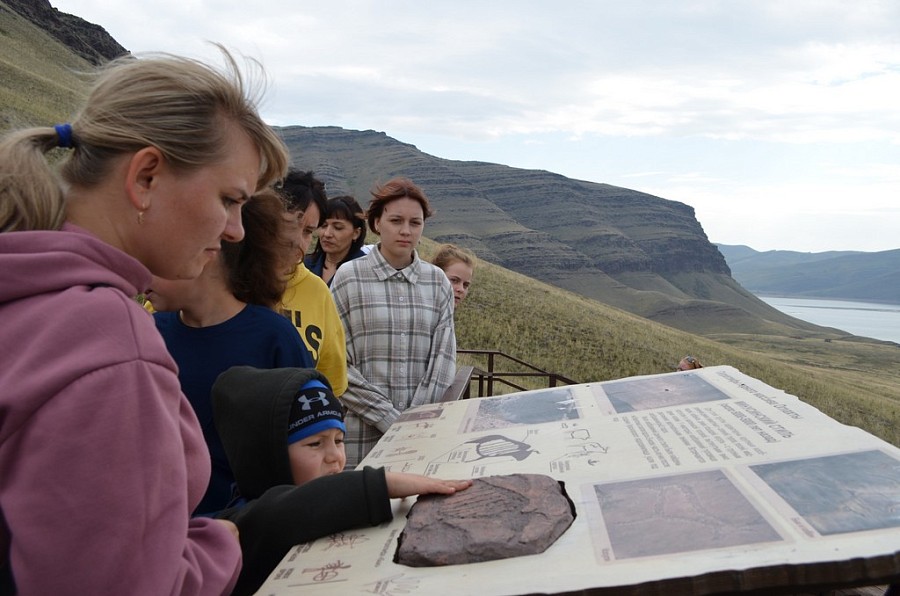 The winners of the X festival got acquainted with the protected nature of Khakassia, as well as the culture and rock carvings of ancient peoples inhabiting the Khakass land in different eras.
The International Media Festival of Wildlife "My Snow Leopard" was established in 2013 by the State Natural Biosphere Reserve "Sayano-Shushensky" and the State Nature Reserve "Khakassky" with the support of the All-Russian public Organization "Russian Geographical Society" (Khakass Republican branch). This year the festival was held for the 10th time!
Within the framework of the festival, the Notivory Wildlife Conservation Foundation established special prizes for the youngest participant and for the most creative souvenir. Sofia Zhigacheva (Kemerovo Region) became the youngest participant of the festival, and the prize "For the most creative souvenir" will go to Arina Potapova (Krasnoyarsk Territory). The winners in these nominations will receive gifts from the Notivory Foundation in the near future by mail.
Since 2020, as part of the interaction of the Sayano-Shushensky and Khakassky biosphere reserves, an educational trip to the Oglakhty site has been held as a special prize for the winners who took first places in their nomination.
Traditionally, before embarking on an amazing journey dedicated to the history and nature of Khakassia, the participants of the trip gather in the administrative center of the Khakassky Nature Reserve, from where they begin to get acquainted with the specially protected natural territory, its animal and plant world, as well as landscapes and other attractions. So, the guests took a walk along the "Living Chronicle of Nature" trail and visited the Nature Museum, getting a lot of pleasant impressions from the presented exposition and especially from the interactive sites of the ecological trail.
Having received a charge of good mood, the tourists went to the "Stone Chronicle" of Khakassia – the Oglakhty mountain range. The Oglakhty site is located on the western coast of the Krasnoyarsk reservoir, on the slopes of the mountain massif of the same name. The flora and fauna of the forest-steppe and steppe ecosystems are carefully protected on the territory of the site. This is one of the most picturesque places in Khakassia, which has not only natural, but also cultural and historical significance. "Oglakhty" is the largest location of petroglyphs in Khakassia, which has preserved thousands of ancient images of different eras and styles known on the territory of the republic. The Oglakhty mountain range is included in the preliminary list of the UNESCO World Heritage Center and is recognized as a candidate for inclusion in the main list.
As a result of the excursion, the participants received a lot of positive emotions and new knowledge, and also promised to take part in the wildlife festival "My Snow Leopard" next year!