May 24, 2022
The Notivory Foundation organized an ecological excursion for schoolchildren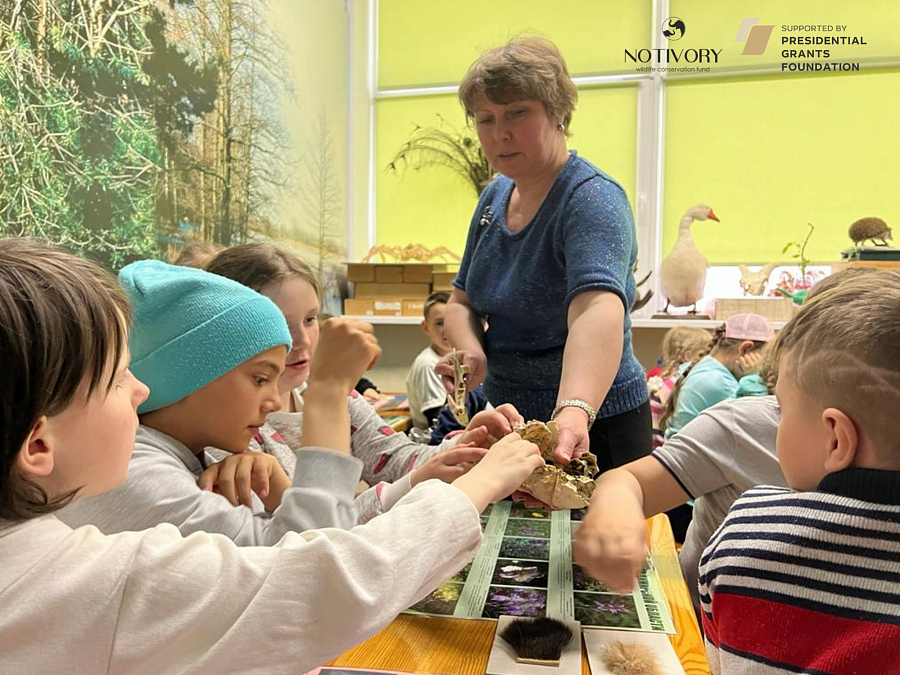 The students who won the contest of collective drawings on the theme "Let's save the Red Book birds of Russia together!" visited the "Museum of Nature" of the Vladimir Suzdal Museum Reserve.
The team of the Notivory Foundation and junior schoolchildren of MBOU "Simskaya SOSH" visited the exhibition areas dedicated to the nature of the central part of Russia. The children visited the "corners" of the forest, pond, meadows, fields - with plants and animals characteristic of these landscapes.
Most of all, the children liked the motto of some expositions - "Touching with your hands is mandatory!". Capercaillie talking in the forest, a family of beavers on the lake shore, a wolf's den, a bear fight, an elk family, flowering plants – all this simply could not leave children indifferent!
Earlier, eco-lessons on materials developed by the Notivory Team were held at the school, within which the children have already familiarized themselves with some species of rare birds listed in the Red Book of Russia and the Red Book of the Vladimir region. The excursion allowed to enrich the knowledge of children, and also contributed to the formation of interest in wildlife conservation.
The Notivory team thanks the Vladimir Suzdal Museum Reservefor the active support of the Project "Let's save the Red Book birds of Russia together!".
The project is being implemented with the support of the Presidential Grants Fund.
Subscribe to the newsletter and stay up to date with the latest news together with the Notivory Foundation team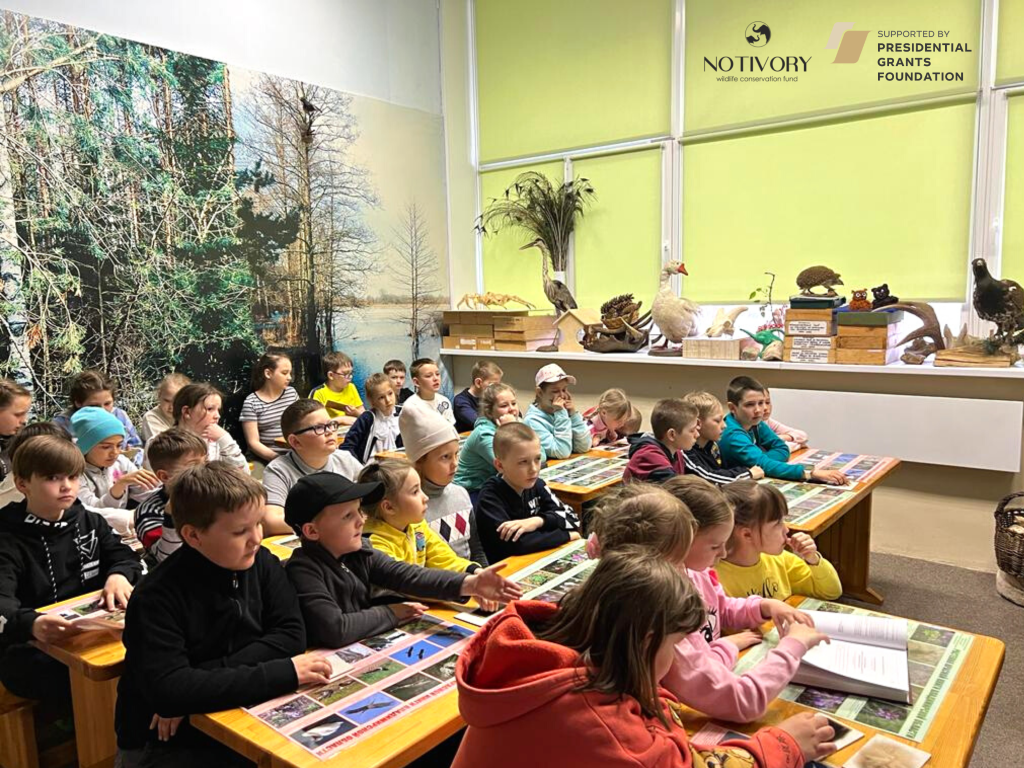 Read more
August 10, 2022
Our water brothers: interesting facts about dolphins
It is hardly correct to call dolphins our smaller brothers: their weight, depending on the species, ranges from 50 to 350 kg, and body length from 1.5 to 5.5 m. And dolphins have bigger brains than we do. Let's get to know these smartest and friendliest creatures closer.