October 7, 2021
A charity event organized by the Notivory Environmental Foundation took place in the Republic of Ingushetia
Deputies of the People's Assembly of RI Mustafa Tsurov, Kharon Sautiev, Batyr Khamkhoev took part in a charity event organized by the founders of the Notivory Environmental Foundation.
The parliamentarians visited correctional schools of the republic located in the town of Sunzha and the village of Nizhni Achaluki of the Malgobek municipal district. They were entrusted with a noble mission – to present the Ecological and educational game "Commanded" to children with disabilities.
The game is educational in nature and is aimed at improving the ecological culture of the younger generation. During the game, participants will be able to consolidate their knowledge about the riches of protected areas of our country and learn a lot of new and interesting things.
Unfortunately, the ecological situation in the country is getting worse every year: nature reserves are being destroyed, whole species of animals are dying out, rare plants are disappearing. Employees of nature reserves and national parks face an important task - environmental education of the population. The Notivory Foundation conducts environmental activities aimed at saving, restoring and protecting endangered species of animals. Within the framework of this program, various events are regularly held, the participants of which are people of all ages, and special attention is paid to schoolchildren.
The format of the game is the best way to attract and retain the attention of an audience of different ages. That is why, with the support of the Notivory Foundation, together with the State Natural Biosphere Reserve "sAyano-sHushensky", an interesting family game "RESERVED" was developed - eco-lessons for schoolchildren.
The children were sincerely happy with the gifts, the teachers also thanked the founders of the action and the deputies, noting that learning in the form of a game is of great importance and contributes to a deeper perception of the new and unknown by children.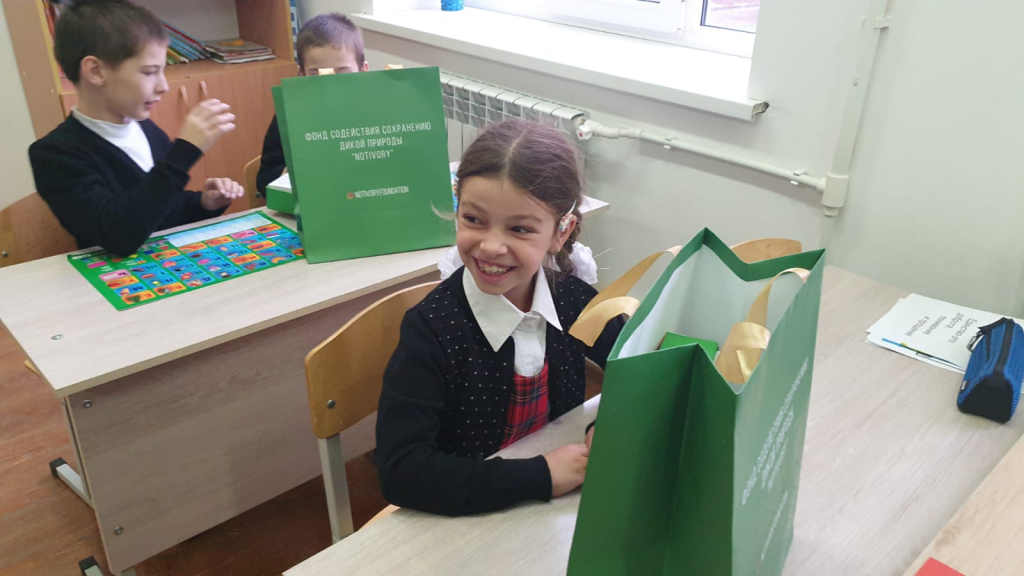 Read more
November 19, 2021
You and I are of the same blood
Coronavirus affects not only people, but also animals. Which of them becomes his victims more often than others and what does it threaten others?