November 14, 2022
«Zapovedano»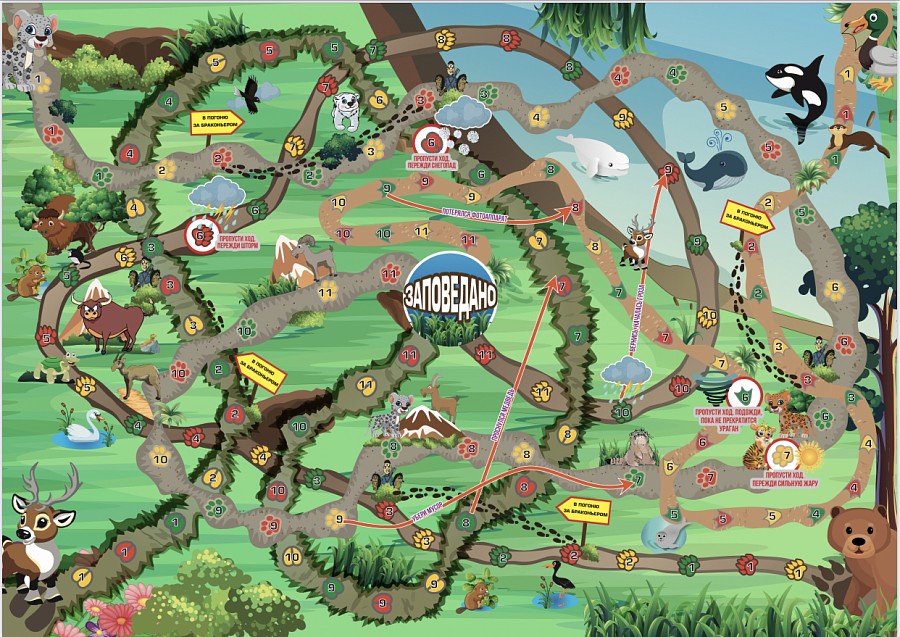 Dear friends, earlier we have repeatedly told about the game developed by us together with the State Natural Biosphere Reserve "Sayano-Shushensky".
The ecological and educational game "Zapovedano" is educational in nature and is aimed at improving the ecological culture of the younger generation and the level of knowledge about specially protected natural territories of the country.
Guys in many regions already know and play "Zapovedano". Not so long ago, the Foundation presented the game to children who were forced to leave the territories of the DPR, LPR and Ukraine, who are placed with their parents on the territory of the "Pine Forest" in the Yaroslavl region.
In these difficult times, we want to remind you that taking care of children remains important. The Notaivory Foundation has transferred a large batch of games to the Sayano-Shushensky Reserve so that our partners can provide pleasant and interesting educational leisure for children. The game "Zapovedano" is dedicated to the flora and fauna, unique natural objects, as well as the cultural and historical heritage of the protected territories of Russia. During the game, participants will be able to consolidate their knowledge about the riches of protected areas of our country and learn a lot of new and interesting things.
In this situation, we must provide great support to children and protect them from negativity.