The Argali Bowl
Material: Mammoth tusk, gold, diamonds, wenge
About the bowl
The sculptural composition is made in the form of the ornamental bowl.
It is grounded on the stable stand of precious wood. The bowl is decorated with gold and diamonds, which gives it a special value.
Like a mountain peak striving upwards with sharp edges of the rock, the foot-base is shrouded in a thin snow veil of fine carving.
The body of the closed bowl symbolizes the fullness and harmony of the magnificent nature of the Pamirs.
The stylized heads encircling the bowl express readiness for combat. They are like the mythical guards of their lost world.
The floral relief of the bowl emphasizes the fullness of life, and the transparent openwork conveys the purity and freshness of mountain air.
Then again, there is a transition to the snow-covered base of the rocks smoothly flowing into the main host and patron of the mountains. It looks as if carved out of rock, grandly standing at the top of this world. His proudly uplifted head and piercing gaze staring into the distance make us think about what will remain after us.
It is symbolic that the sculptural composition is made of unique material, tusk of a mammoth that disappeared thousands of years ago.

Sketch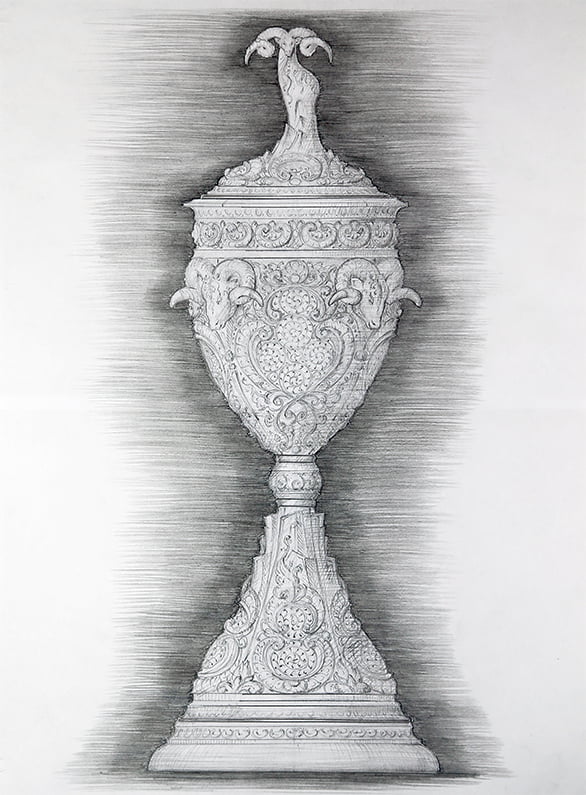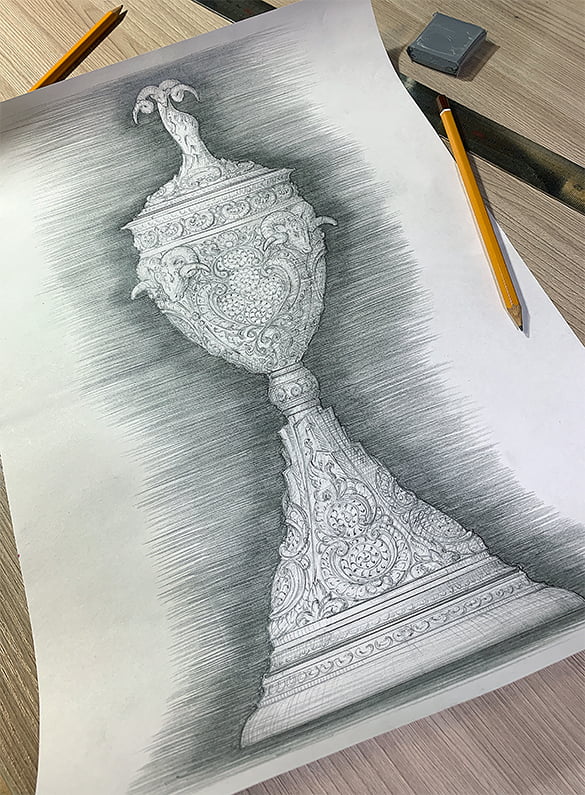 Product Registration
Each Notivory product purchased has a number that guarantees authenticity. Register a number on the site to become part of the community