The Iguana Sculpture
Material: Mammoth tusk, dolerite, ruby in zoisite
From the author
Iguana is the main character of the sculptural composition. Prideful, wayward.
Its motionless silhouette rises on its pedestal. With its whole body, it pressed itself against the wet surface of the rock heated by the sun, and froze, as if petrified, holding itself with its long-sharpened claws.
Nothing can disturb its tranquility. The comb proudly rises upward, and the long flexible tail bends in a bizarre form.
Scaly skin heated by the sun seems to flicker in its rays. And only the eyes, deep and alive, reveal its interest to the outside world. It is enough to look into these eyes full of thoughts and lust for life…
About the sculpture
The sculptural composition is made of mammoth tusk. The combination of dolerite and ruby in zoisite adds the uniqueness and value to this sculptural composition.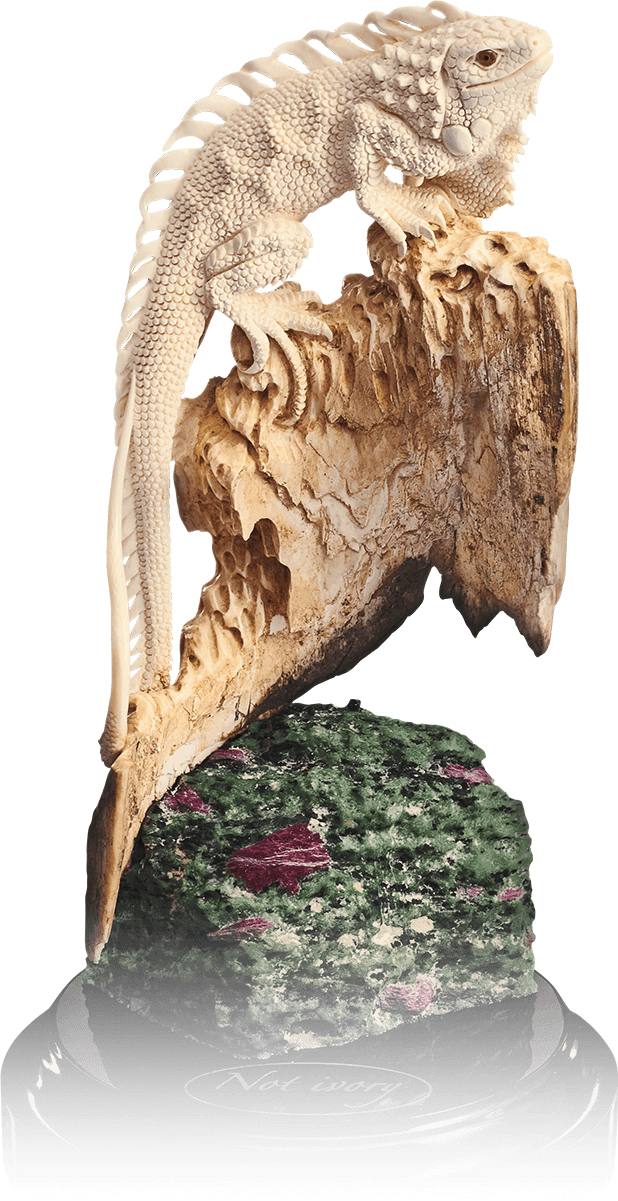 Product Registration
Each Notivory product purchased has a number that guarantees authenticity. Register a number on the site to become part of the community