Medusa
Materials : Mammoth tusk, glass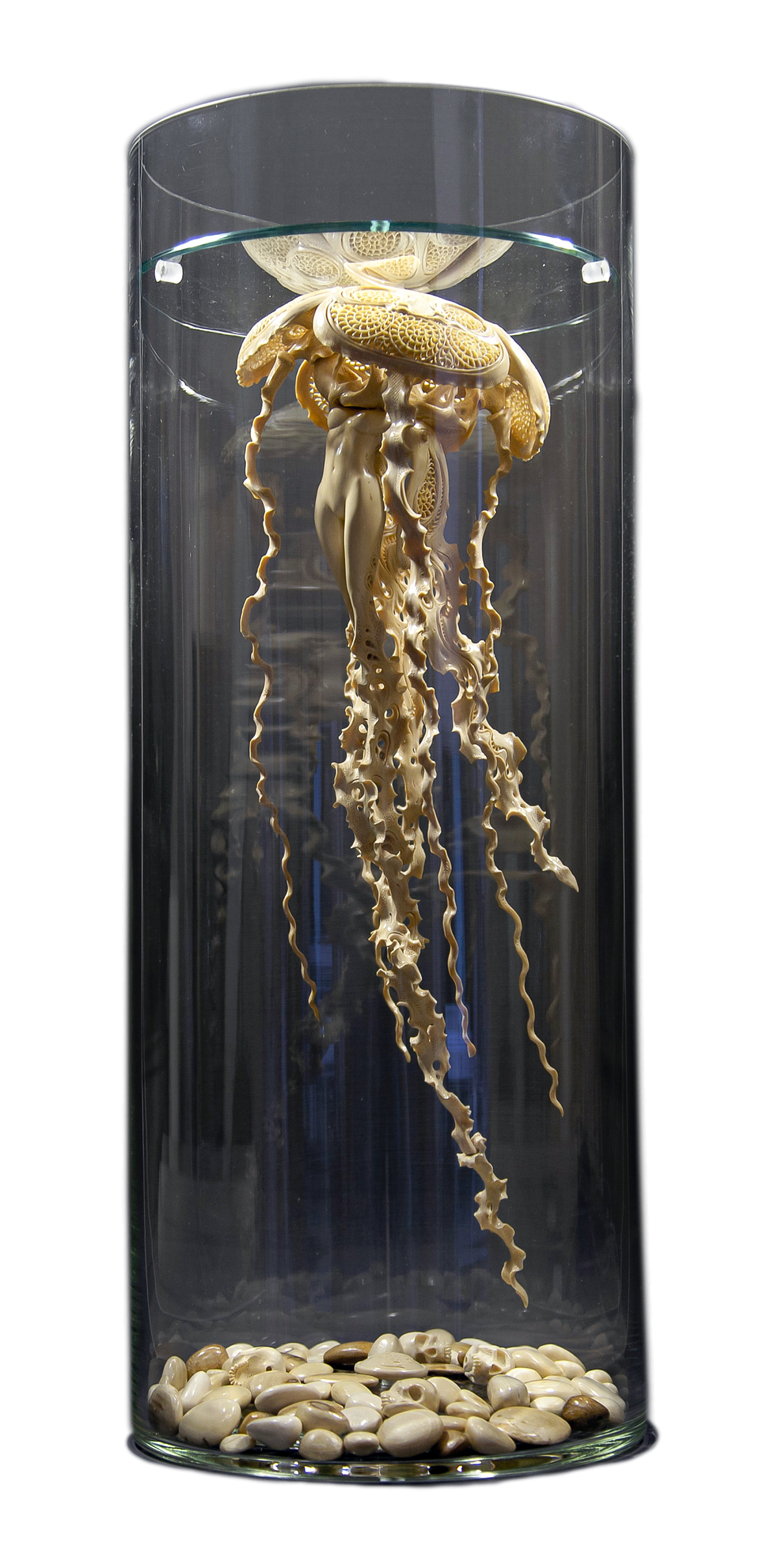 Fantastically beautiful and graceful creature on our planet. Fragile, tender, but at the same time deadly.
Named after the mythical heroine with a serpent's tail and a deadly gaze, it slowly soars across the ocean expanses as if in a dream. But if you try to disturb their peace, it immediately becomes that legendary cold-blooded and merciless Gargon.
About the sculpture
The medusa sculpture is depicted with graceful lines of a beautiful female body smoothly flowing from long tentacles turning into a snake tail.
Dome
The dome form huge hoods of snakes, enveloping the head. Gaze on a sweet face, looking up, as if stretching to the light, beckons to look into her eyes.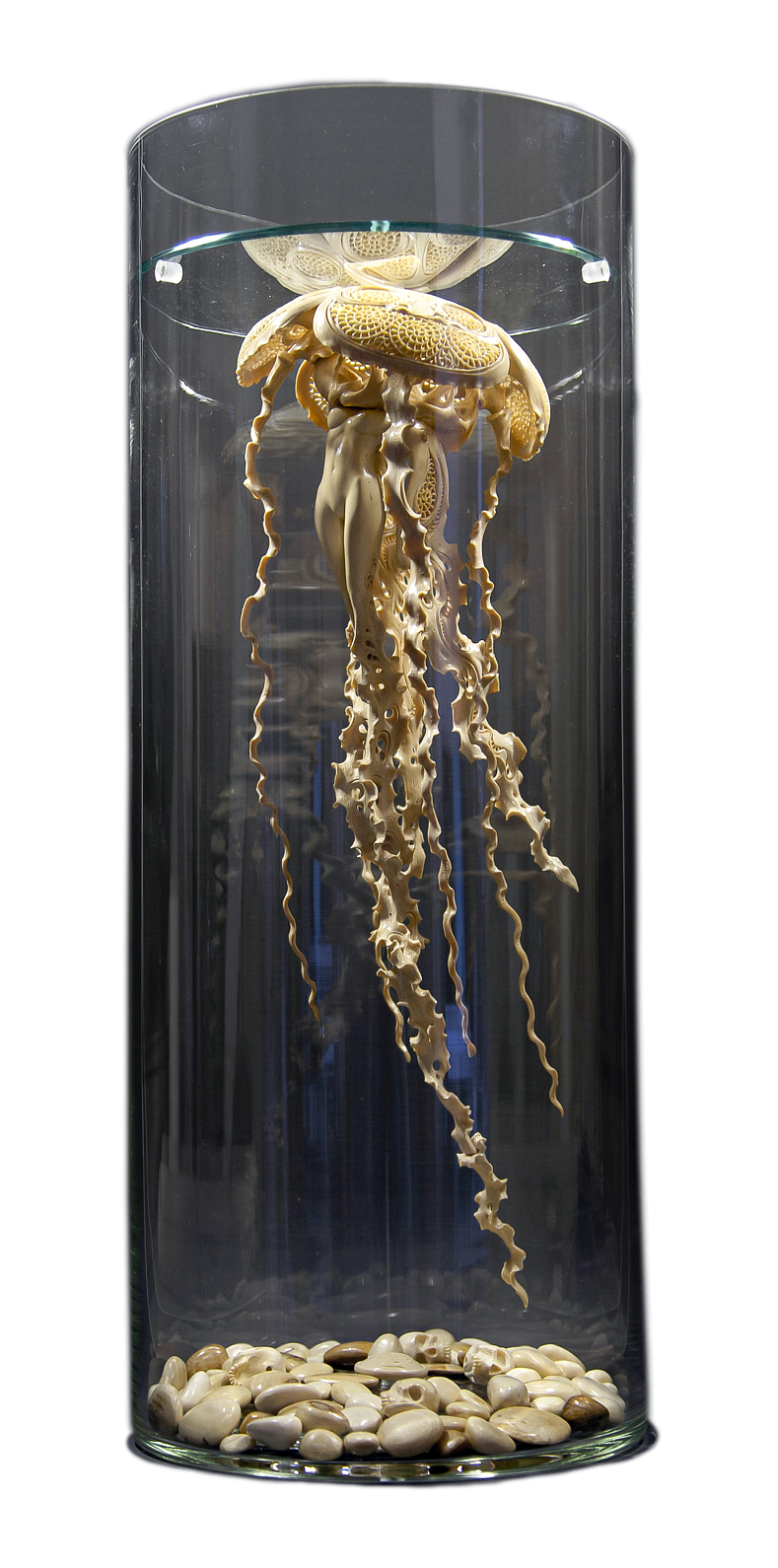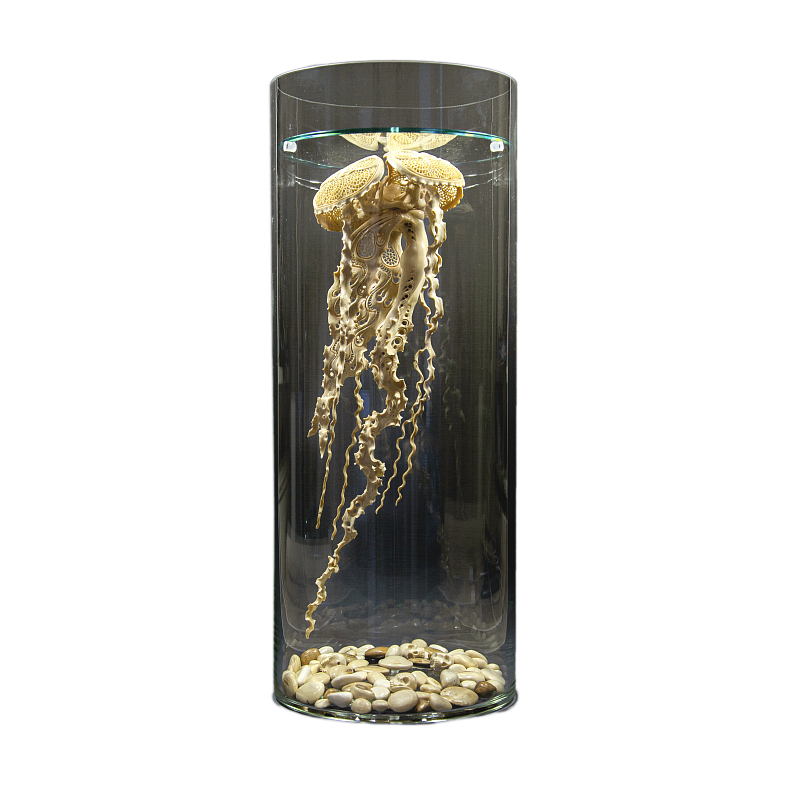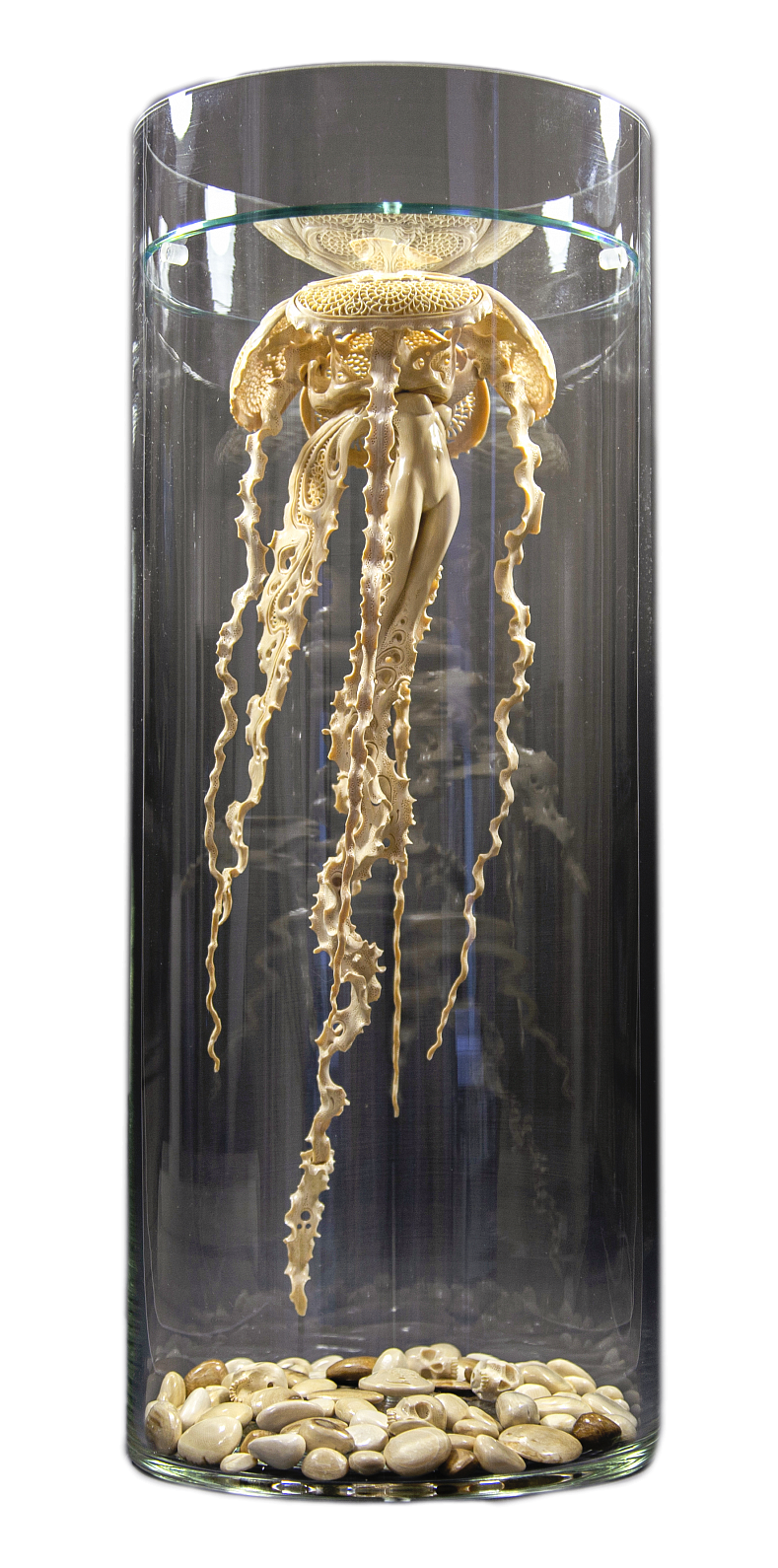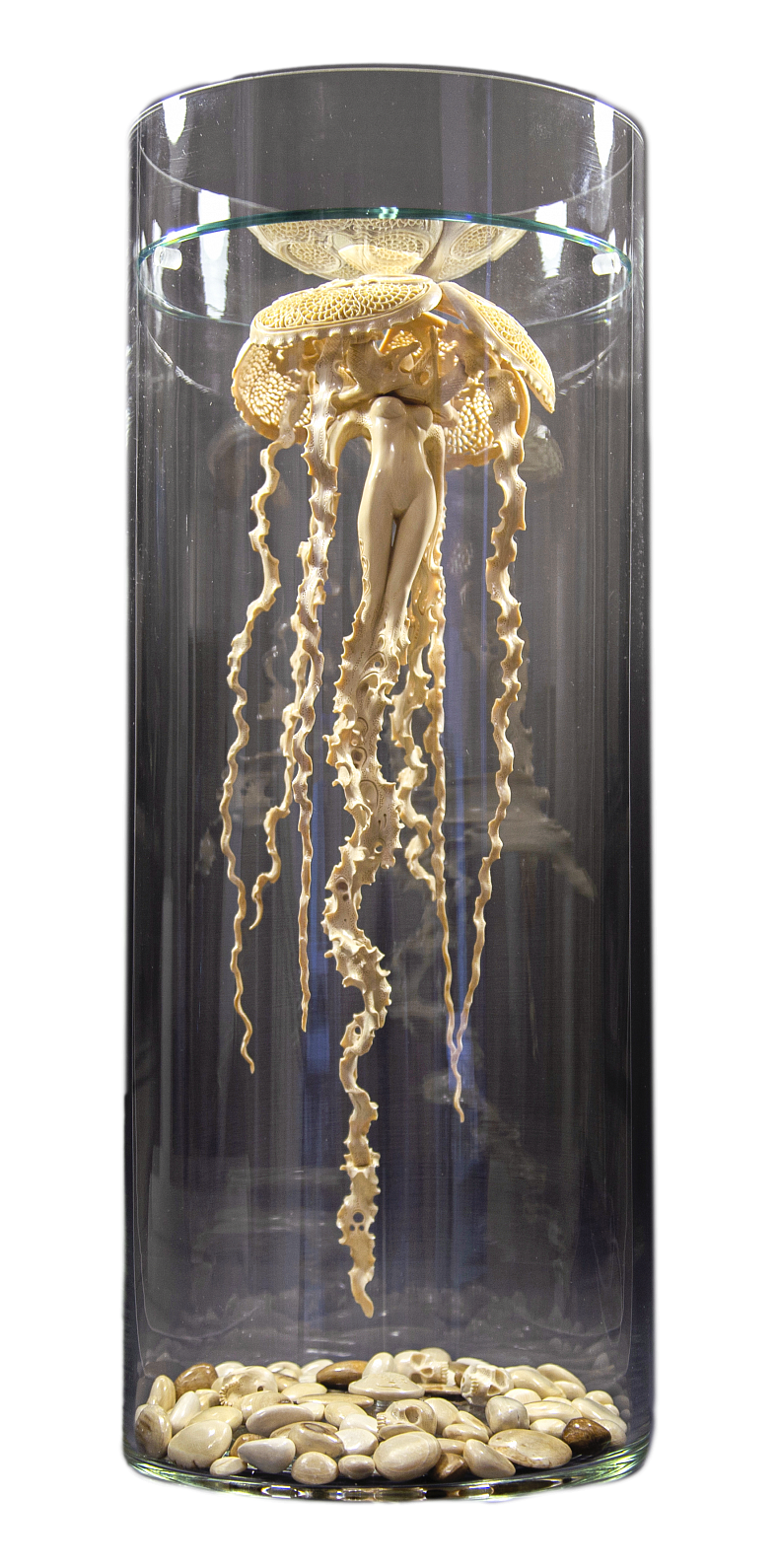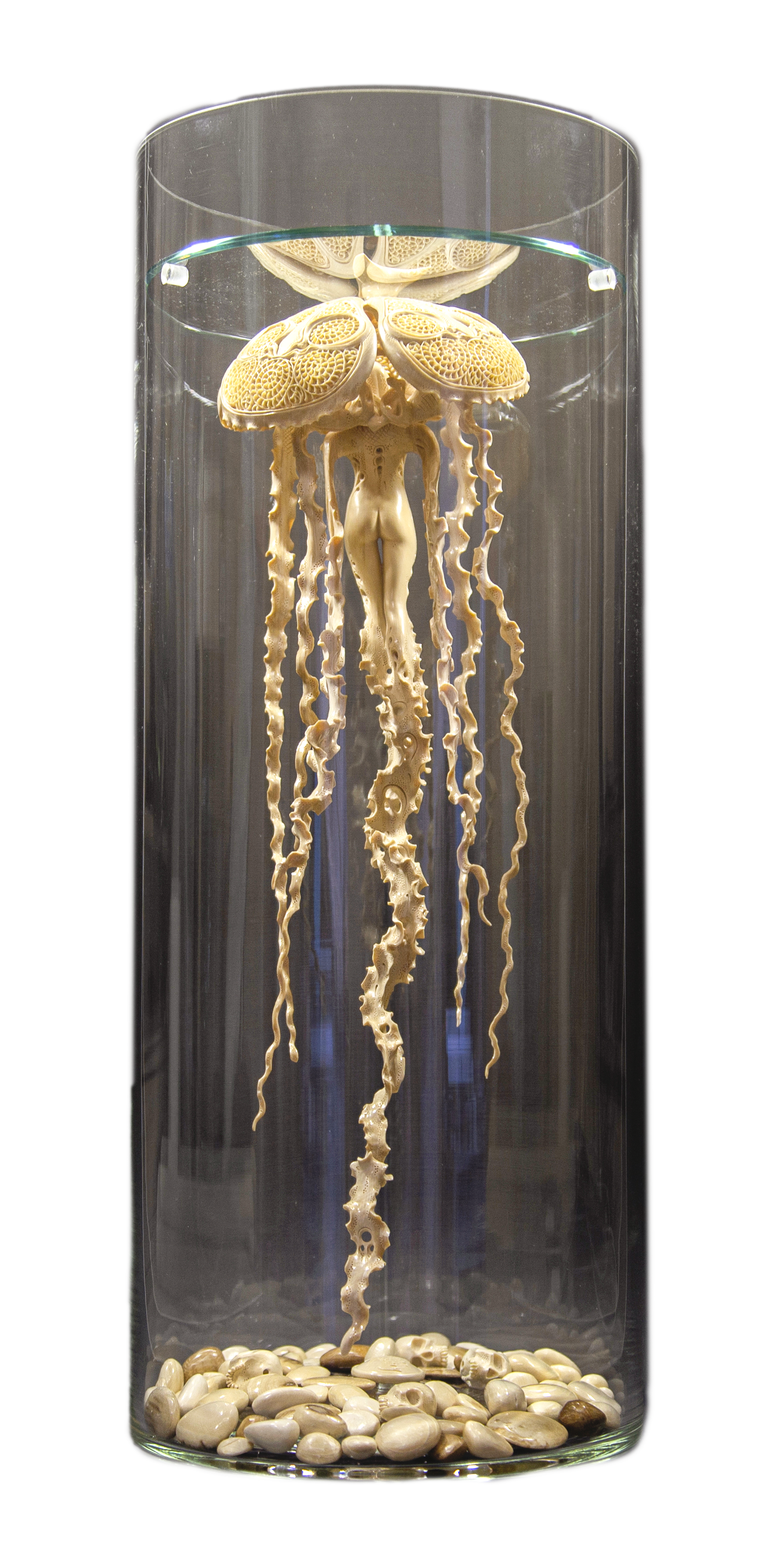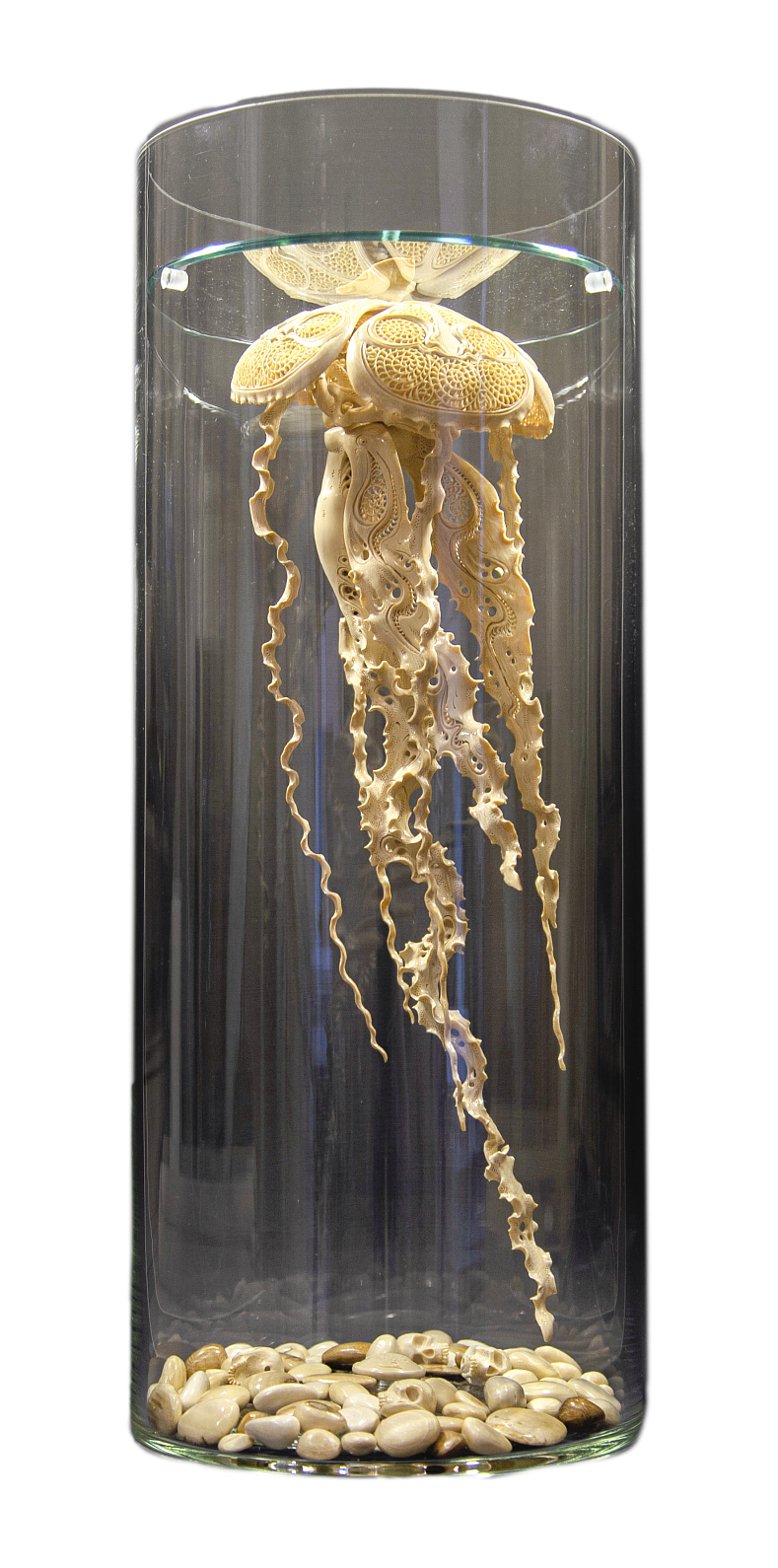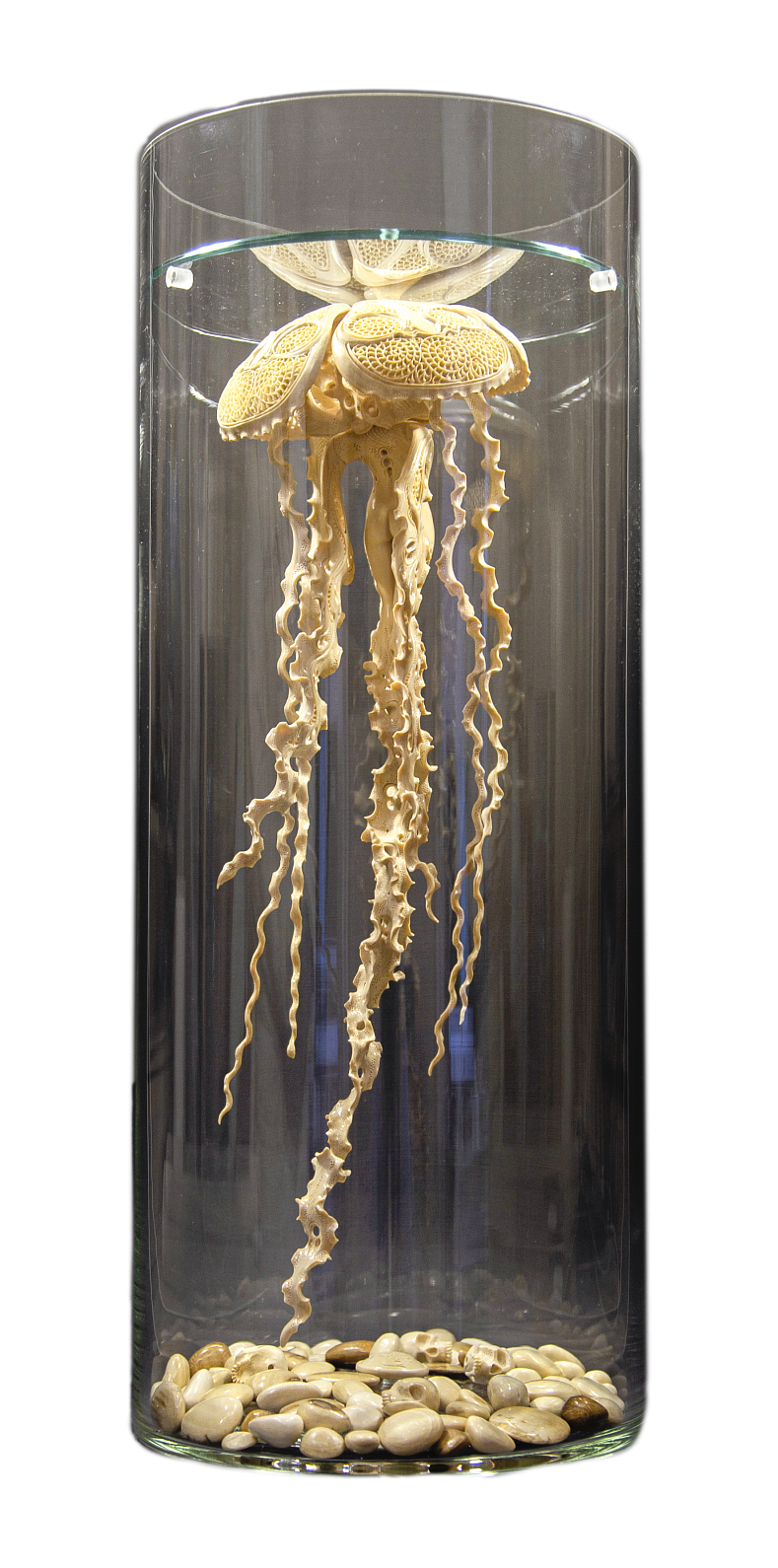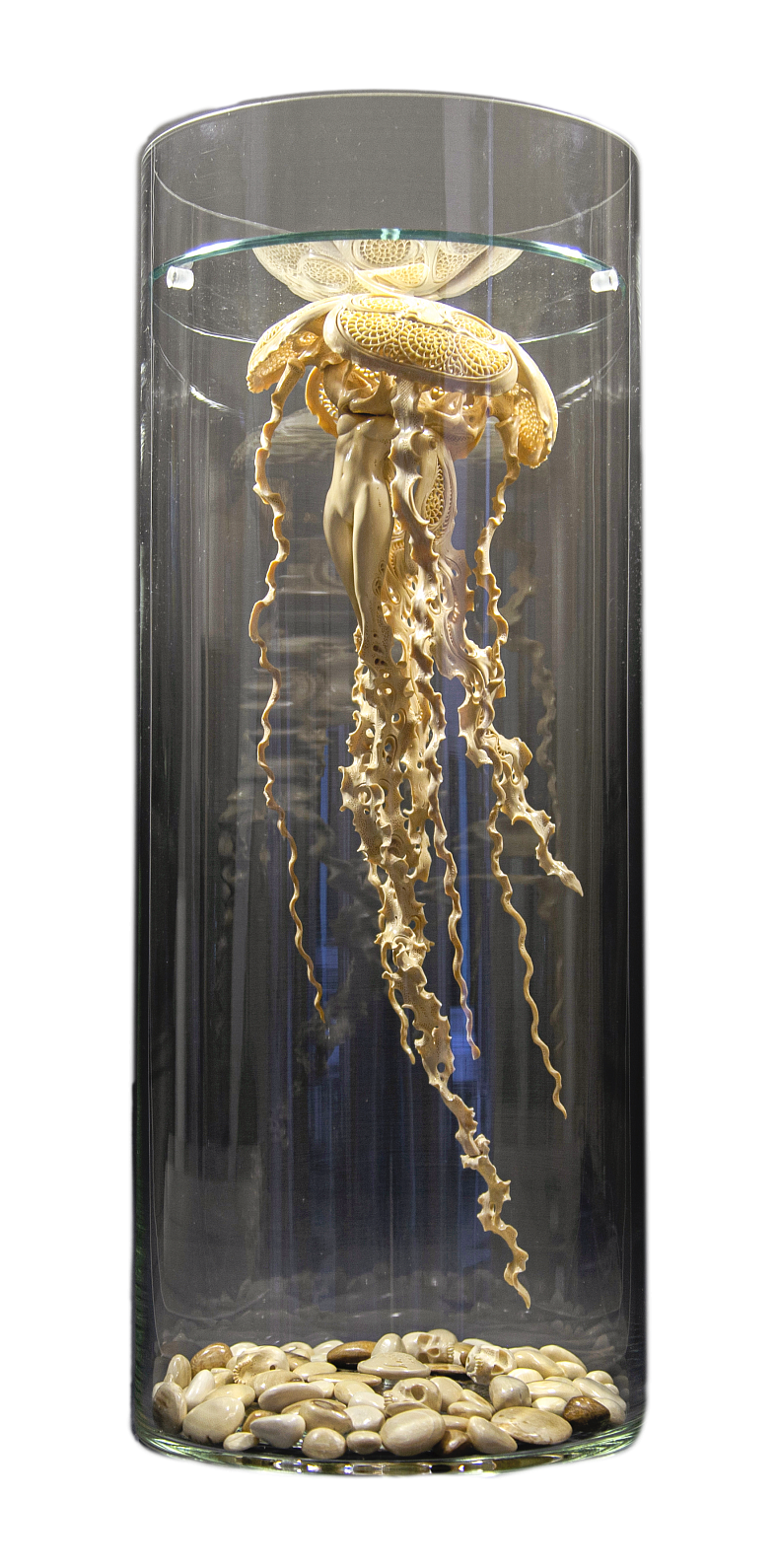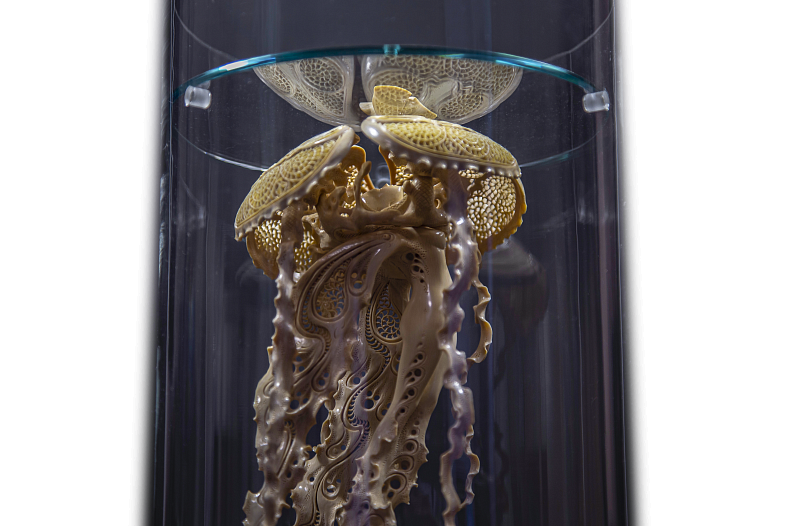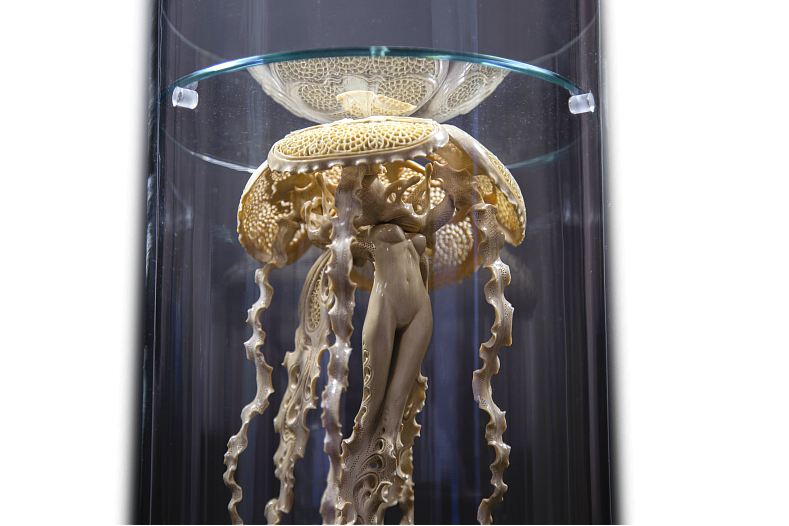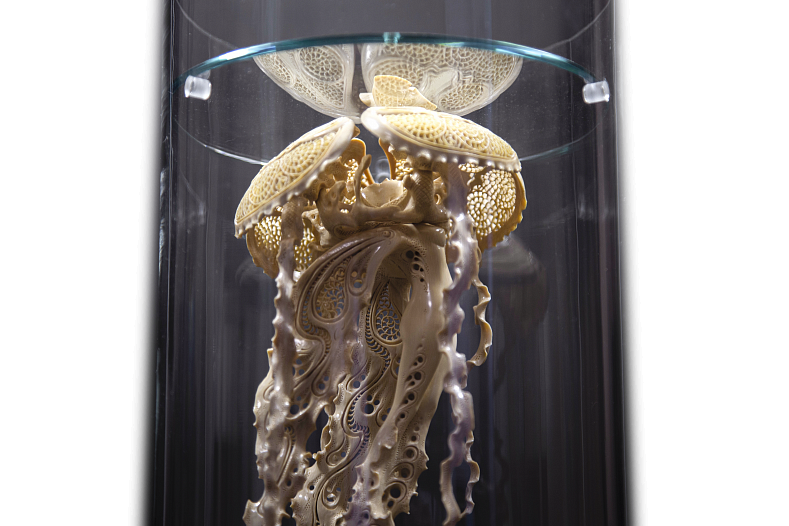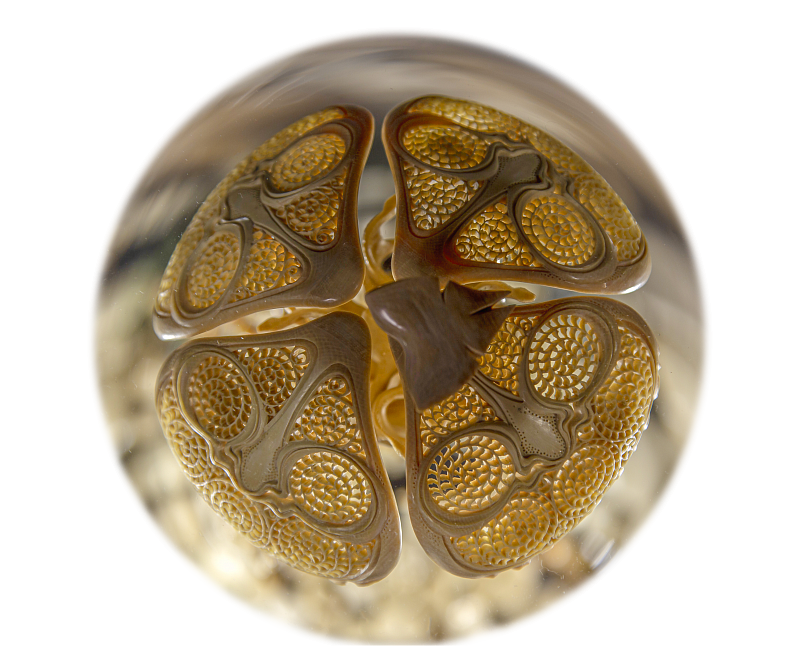 Product Registration
Each Notivory product purchased has a number that guarantees authenticity. Register a number on the site to become part of the community